This open house was active from July 16-Aug. 13, 2021. Information on this website may no longer be current. Email us for more information.
Oregon House Bill 2001 requires all local governments to increase potential for development of middle housing in neighborhoods where single-detached homes are allowed. Washington County already allows middle housing in residential neighborhoods, but we need to amend our regulations to allow more of it in locations where you might expect to see only single-detached homes.
We expect these increases in housing choice to happen gradually, depending on housing markets and the growth of middle housing construction knowledge.
What is middle housing?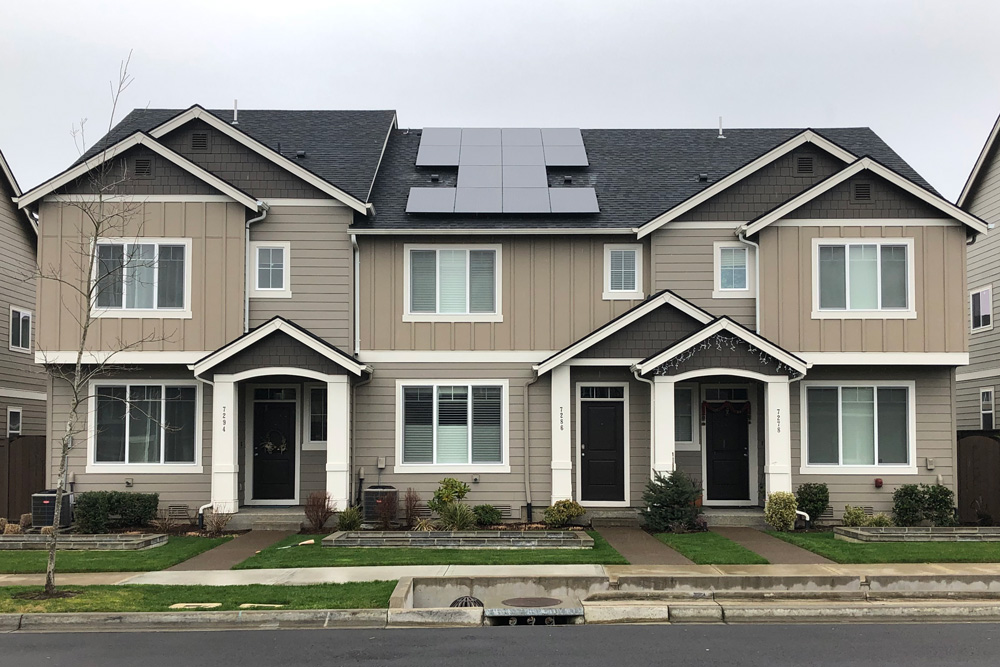 Townhouses
A townhouse development contains two or more attached dwellings, side-by-side on separate lots, each with its own entrance(s) and shared wall(s) separating units. The overall site must be divided through a land division to create a lot for each unit. Townhouse units are typically two to three stories tall, with similar layouts and square footage and each normally has its own yard area. Learn more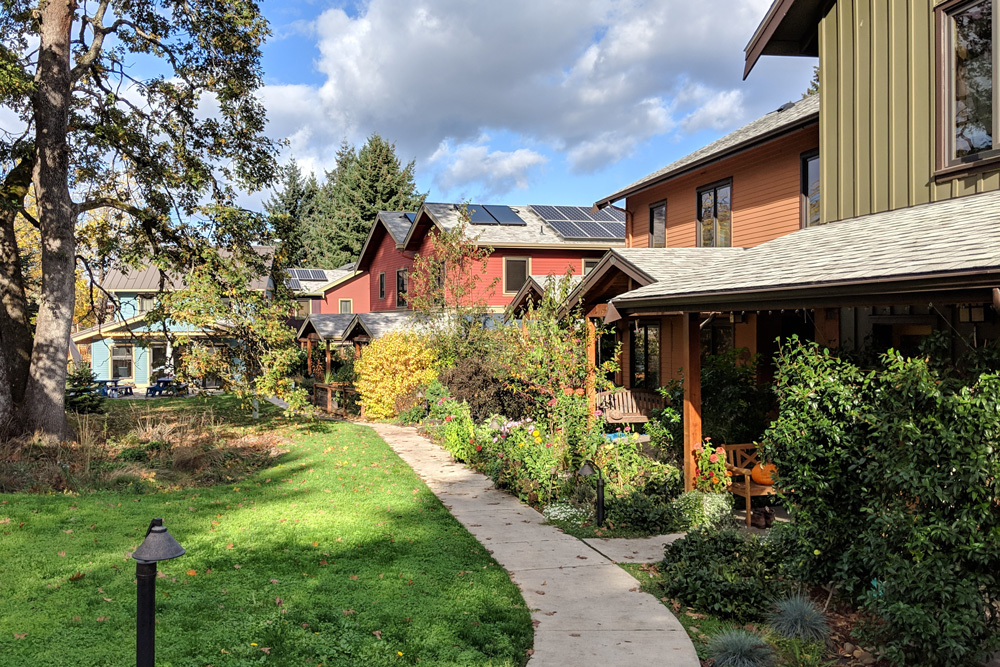 Cottage clusters
A cottage cluster is an arrangement of multiple small houses on one lot, or on individual lots, facing a common area. It typically includes studios, one- or two-bedroom cottages with building footprints of less than 900 square feet each. Entrances commonly face a shared open space or street. Parking is either shared or each unit may have its own parking area/garage. Because units are small and closely grouped, sites can include more homes, green areas and open space than typical detached housing developments. Learn more